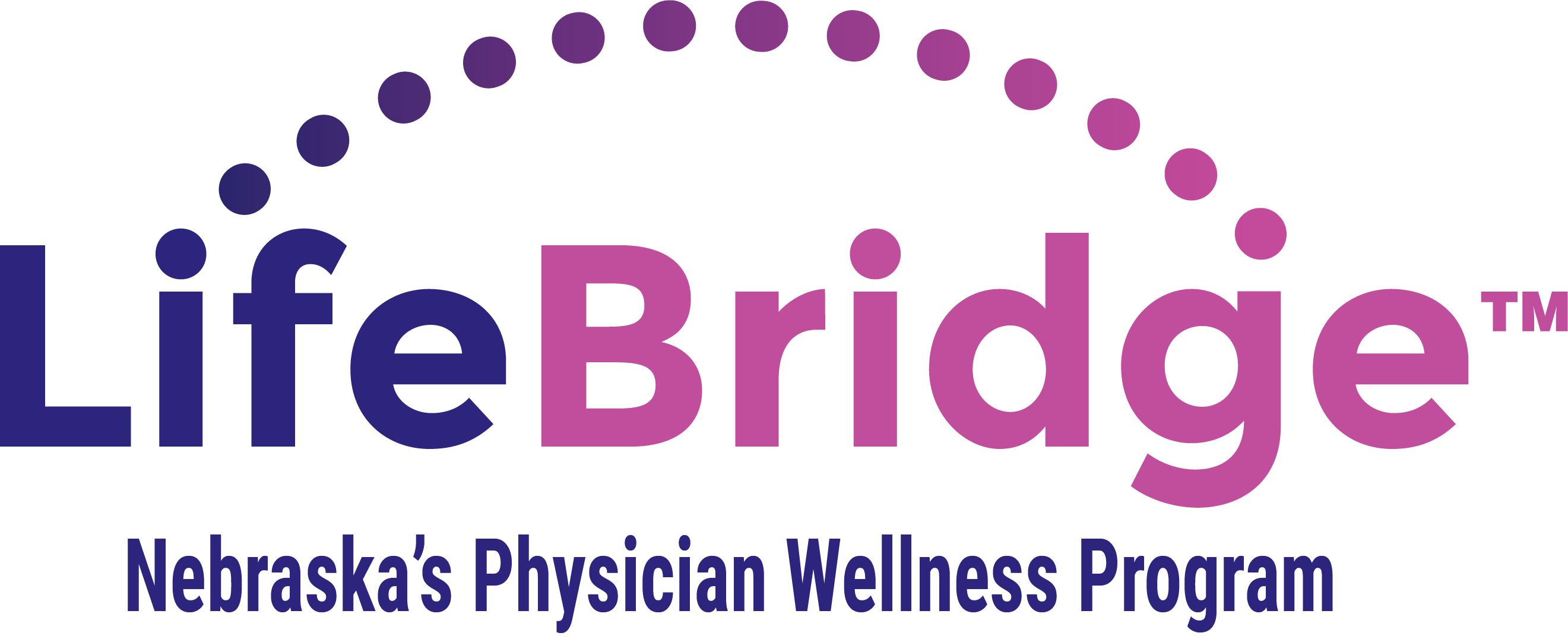 The Nebraska Medical Association has launched their peer-to-peer physician coaching program LifeBridge Nebraska. LifeBridge Nebraska was developed by physicians, for physicians. It is a FREE coaching program available to all Nebraska physicians, regardless of NMA membership. The NMA hopes Nebraska physicians will reach out as a normal response to acute and chronic stress rather than just "powering through."
Confidential appointments are self-referred without medical diagnoses, insurance billing, or electronic records. Notification is not given to employers, NMA, or the board of medicine. Program participants can expect complete confidentiality –information and/or identity is never disclosed to others without written consent.
Physicians can connect with LifeBridge Nebraska by calling a confidential third-party call center at 1-888-569-2036. To learn more and to view coach profiles, please visit the LifeBridge website.
View: LifeBridge Video 
Questions? Please contact Betsy Jones at betsyj@nebmed.org