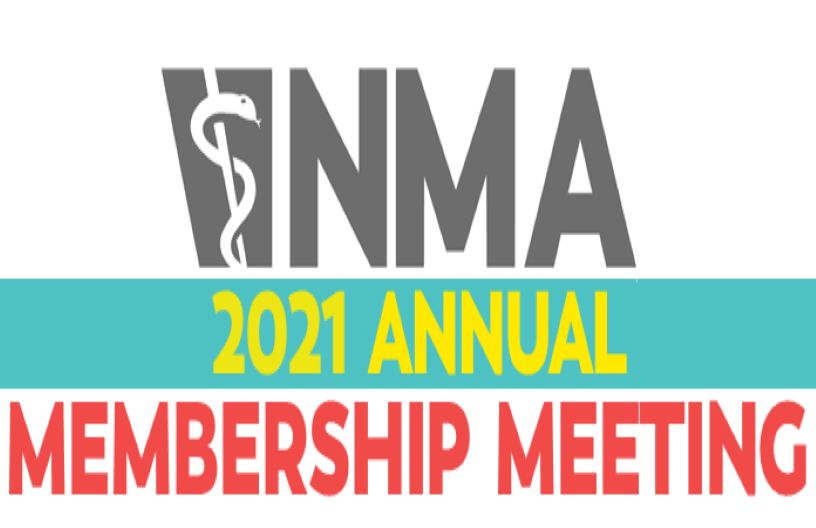 NMA 2021 ANNUAL MEMBERSHIP MEETING
Registration is Open!
Friday, September 17, 2021
Embassy Suites Omaha-La Vista Conference Center 
10:45 a.m.  REGISTRATION BEGINS
11:15 a.m. WELCOME LUNCHEON & KEYNOTE SPEAKER
12:45 p.m. DEBUT OF NMA INSPIRE MEDICINE SPEAKER SERIES
3:00 p.m. NMA BUSINESS MEETING
4:00 p.m. HOUSE OF DELEGATES 
5:30 p.m.  COCKTAIL RECEPTION 
6:30 p.m. INAUGURAL BANQUET

Register Here!